Turkish cryptocurrency exchanges obliged to report to the Financial Crimes Investigation Board (MASAK) about all transactions worth more than 10 thousand Turkish lira ($ 1.2 thousand).
For this, the government will develop a special guideline with reporting rules and penalties for violation of the law.
In addition, cryptocurrency exchanges now required to share information about their active users with MASAK. They are responsible for any suspicious activity on their platforms.
Thus, the MASAK Investigation Council empowered to regulate crypto exchanges, audit and supervise trading platforms.
This comes as the industry has lost more than $ 150 million to fraudulent schemes in the last month alone.
According to the Turkish finance minister, the new rules introduced after closure of Thodex and Vebitcoin exchanges. The Financial Crimes Investigation Board is currently investigating two cases related to these exchanges.
Closure of Turkish crypto exchanges Thodex and Vebitcoin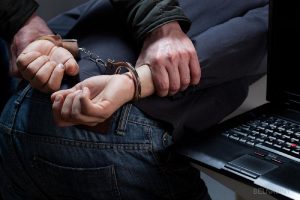 Over the past month, there have been two major scandals around crypto exchanges in Turkey.
First, Thodex, which defrauded its users for $ 2 billion. Thodex stopped trading on April 21, and its CEO, according to DHA, left Turkey and took refuge in Albania. The case of this exchange received a colossal informational response from the public. More than 83 people were detained.
On April 24, another Turkish crypto exchange, Vebitcoin, stopped working. It stopped her work due to fears of possible withdrawal fraud. This all happening against the backdrop of a decline in the state fiat currency, the Turkish lira. Which provoked an increase in interest in cryptocurrencies among the population.
A message appeared on the platform's website: the exchange is going to "comply with all the rules and requirements" and then resume activity. As of now, MASAK has frozen all bank accounts associated with Vebitcoin.
The country has already taken measures to regulate the turnover. So, Turkish regulators began to limit the turnover of cryptocurrencies in the country. In mid-April, the Turkish Central Bank banned the use of cryptocurrency as a means of payment. The ban came into force on April 30. However, Central Bank immediately rushed to clarify that there is no talk of a complete ban on digital assets. Bitcoin and other coins cannot be used to pay for goods and services.
The state simply plans to introduce crypto regulation. A repressive policy will be carried out only in relation to those exchanges that don't obey the requirements of the law.
According to local experts, Turkey needs clear regulation and fair taxation of cryptocurrencies in order to avoid further victimization of local users of cryptocurrencies.
In addition, the country develope its own regulated cryptocurrency, the digital lira, which will begin testing this year.
Conclusion
Such properties of cryptocurrencies as the inability to trace transactions and the absence of intermediaries in the form of banks and other traditional financial institutions, caused a lot of emotions. Crypto enthusiasts who begun to enjoy these advantages, of course, happy, but those who "robbed of bread" seek to tarnish the reputation of cryptocurrencies, saying that it created for fraudsters.
For several years now, the natural reaction of governments has been to try to track cash flows in Btcoin and other cryptocurrencies. Some states have already begun to create software for collecting disparate transactions into a single database, but most just get up to this.