Investment firm Grayscale is considering launching cryptocurrency trusts for 23 more digital currencies.
Grayscale Investments is one of the largest and most influential players in the cryptocurrency industry. Moreover, this asset management company was the first to offer institutional investors access to digital asset markets.
With this new step, the giant wants to meet the growing demand of institutional investors for innovative tools. Grayscale CEO Michael Sonnenshein admitted that the company is indeed preparing to launch new trusts.
The reason for this is that Grayscale's main clients are institutional investors. Recently, they have shown more interest in other cryptocurrencies than in bitcoin.
Perhaps the emergence of new trusts is also associated with a change in the company's management and course. In January 2021, Barry Silbert stepped down as head of Grayscale Investments to devote himself to the development of other cryptocurrency initiatives. So, Michael Sonnenshein took his place.
Grayscale is looking for ways to better meet growing investor demand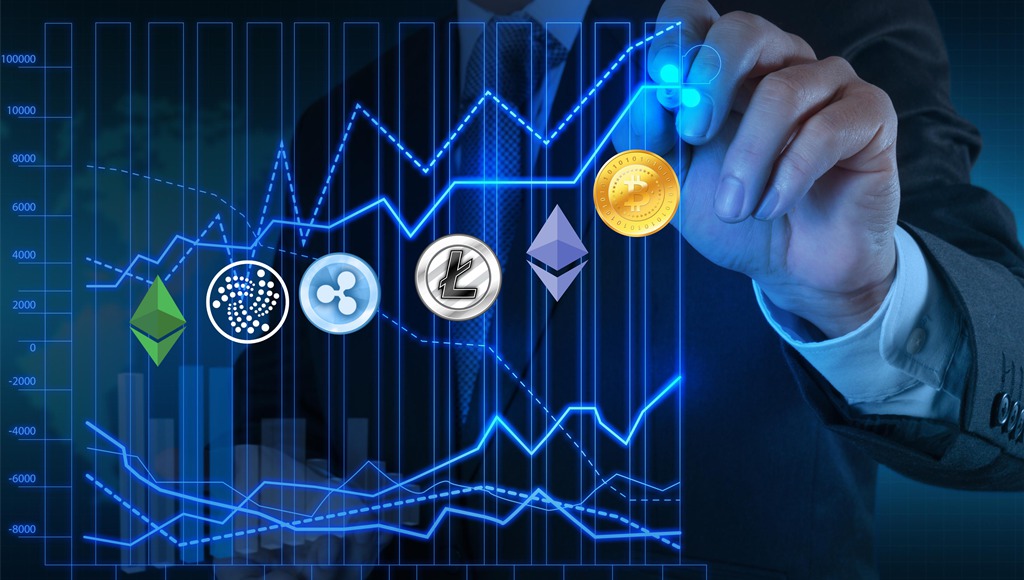 Grayscale Investments, a digital currency asset manager, is announcing that it is considering several new digital assets for potential new product offerings. The firm, which currently offers multiple single-asset investment funds and one diversified fund to accredited investors, continues to seek ways to better meet the growing investor demand for digital asset access through familiar, secure and regulated investment products.
"We're always seeking ways to better meet growing investor demand for exposure to digital assets through familiar, secure, and regulated investment products. That's why we're considering several new digital assets for potential new product offerings", Grayscale tweeted.
Currently considered digital assets include: AAVE, BAT, ADA, LINK, COMP, ATOM, MANA, EOS, FIL, FLOW, LPT, MKR, DOT, RSR, STX, SUSHI, SNX, XTZ, GRT, UNI и YFI.
"We are looking to expand our product offering for investors. The digital currency space is constantly evolving and we want to bring out interesting, bold and innovative products that will meet the demand of our investors", emphasized the CEO of Grayscale.
A new era of financial development
Sonnenshein believes that we have entered a qualitatively new era of financial development. A key element of the new system will be cryptocurrencies that will change our lives.
The process of creating an investment product, structured similar to those already offered by Grayscale, requires serious analysis and consideration, and is also subject to significant internal controls, sufficiently reliable storage mechanisms and regulatory requirements. Thus, there is no guarantee that the assets indicated in the above list will receive an appropriate investment product.
However, any new products Grayscale will announce separately at launch.
If the company does launch new institutional trusts, then it will ensure that the conditions for holding digital assets comply with the requirements of the supervisory authorities.
Grayscale doesn't want to be limited to Bitcoin and Ethereum
Grayscale provides a range of investment products to make cryptocurrencies more accessible to investors. The company manages several trusts including Bitcoin, Ethereum, Litecoin and currently manages the largest cryptocurrency holdings on the market.
At the moment, Grayscale crypto trusts accumulate cryptocurrencies totaling up to $ 36.5 billion. Bitcoin and Ethereum trusts of the giant are $ 30.724 billion and $ 4.72 billion, respectively.
However, the company doesn't want to be limited to such well-known currencies as Bitcoin or Ethereum. Bitcoin Trust is the oldest and most popular Grayscale fund, but the company is gradually expanding its product line. The organization now offers many trusts, each with its own underlying crypto asset.
In conclusion, as statistics show, Grayscale customers welcome the increase in assortment. The share of those who invest in several products is growing steadily and has already reached 38%.