Bitcoin is slowly recovering, its price has risen again to 56.5 thousand dollars. During the day, the main digital currency has risen in price by 3.5%. At the same time, the coin's market capitalization climbed to $ 1,055 billion.
The decline of Bitcoin
On April 18, the Bitcoin rate fell by about 15% and dropped to its lowest level since the end of March – 51 thousand dollars.
According to Bloomberg experts, reports that the US Treasury may strengthen the fight against money laundering through digital assets could lead to the fall.
Bitcoin's rally has also been driven by its wider acceptance by financial markets and institutional investors. PayPal and Twitter CEO Jack Dorsey's payment service F Square began accepting Bitcoin as a means of payment, Morgan Stanley allowed its wealthiest customers to digital assets, and Tesla bought $ 1.5 billion worth of Bitcoin and began accepting them as payment for its electric cars.
The fall in Bitcoin was also due to the fact that Dogecoin experienced a fall from its last peak after a significant surge this year.
Therefore, the growth of one coin entails the growth of another.
Dogecoin aims for growth
Over the past week, Dogecoin has grown by 450% and is trading at $ 0.37 as of April 20. This allowed the altcoin to increase its market cap to $ 50.5 billion, according to CoinGecko, and become the fifth largest cryptocurrency by market cap. The coin last hit its all-time high on April 16 at $ 0.45. Dogecoin has risen in price by 39,000% over the year.
Messari analyst Ryan Watkins tweeted that Dogecoin's $ 50 billion market cap a few months ago was beyond his imagination. He now assumes that the altcoin is targeting the $ 1 mark. If the expert's forecast comes true, this will mean an increase in Dogecoin quotes by 170% from the current levels.
Crypto analyst and macroeconomist Alex Krüger has also completely changed his mind about Dogecoin over the past week. He said on Twitter that he didn't believe in the altcoin reaching $ 1 in the current growth cycle, but the rise in price of the digital coin to $ 0.45 forced him to change his views.
A crypto analyst with the pseudonym "Altcoin Sherpa" (74.7 thousand followers on Twitter) noted that he doesn't plan to sell Dogecoin yet, since this coin is "capable of a lot". In his opinion, now the sale of altcoin looks like "a step towards the accelerating train".
Conclusion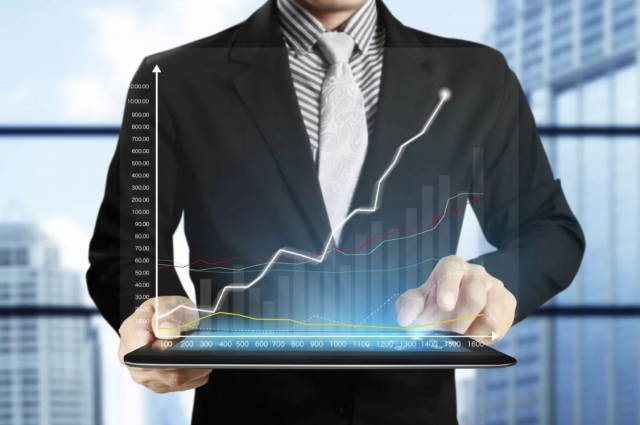 According to analysts, the decline in prices was only a correction in the framework of the growing trend of cryptocurrencies, and they still continue to predict the value of Bitcoin this year at about $ 100 thousand. As well as the growth of other altcoins. And traders saw the current values of prices as an opportunity for a more profitable purchase of digital assets.